AIH International EU k.s.
Austria, Bratislava
Mr. Gregor Egerer, CEO
AIH International Europe is the latest family member of the worldwide acting AIH group. The AIH Group is a global collective of consulting companies and manufacturing specialist organizations. We take projects from conception and planning through to ...

Embassy of the Islamic Republic of Iran in Vienna
Austria, vienna
Mr. Hossein Ahmadi, Technology Counsellor
facilitating SandT and innovation cooperation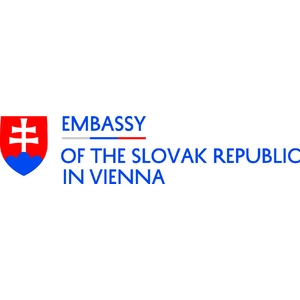 Embassy of the Slovak Republic in Vienna
Austria, Vienna
Mr. Bronislava Chmelová, Economic Diplomat
The Ministry of Foreign Affairs of the Slovak Republic provides, within its specialized departments or through a network of diplomatic missions abroad, basic services for the business community in the following areas: business support and consultancy...
Lohmann Klebebandsysteme GmbH
Austria, Stockerau
Mr. Pavol Namešanský, Area Sales Manager
Lohmann tapes was founded in 1851 in Germany. Nowadays ,Lohmann is a global acting adhesive tape player. We produce double-sided adhesive tapes, transfer films and reactive adhesive systems. The adhesive experts from the Lohmann Tape Group cover ...
Vienna Business Agency
Austria, Vienna
Mr. Jan Juriga, Consultant for International Business Activities
Vienna Business Agency is the official support agency for entrepreneurs of the city of Vienna. We help foreign companies build new partnerships and expand their business to Vienna / Austria.